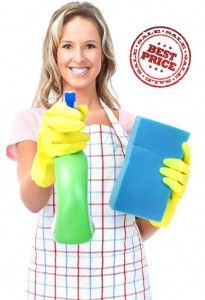 You think not everyone uses carpets? Well, you will probably not find a private property or a hotel without at least one carpet. It seems the carpet has become the preferred flooring option.
And, bearing in mind that the carpet offers an unique touch to the room it has been put in, as well as helps purify indoor air, it is no wonder that it is so loved on a mass scale.
Of course, the higher quality carpet you choose, the more money you will have to shell out for it. Naturally, if you paid a bag of money for the carpet, you would want to keep your investment for as long as possible.
You should know, however, that contrary to common belief, carpets do not start to fray and colour-bleed because they had not been made properly (of course, sometimes the case is such, but not always). When not kept in a good condition, even high quality carpets could be ruined in less than a year. How to keep your carpet in a good condition?
Carpet cleaning Price Tooting
CARPET AND UPHOLSTERY CLEANING
Prices
Hallway/ Landing Carpet

from

£

4

Armchair

from

£

18

Bedroom Carpet

from

£

23

Living/ Dining Room Carpet

from

£

25

Two Seat Sofa

from

£

30

Three Seat Sofa

from

£

45

Flight of Stairs

from

£

25
Minimum call out charge £48
By relying on our professional Carpet Cleaning services, of course. At Sparkling Carpets London we have years of experience in the field of professional Carpet Cleaning. Our technicians are certified professionals and our cleaning equipment is renown all over Tooting. Let us clean your carpet and the results will exceed all of your expectations.
We have our carpets steam cleaned by your company. The cleaners are always so careful in moving our pieces of furniture. They are always kind, polite and we love having them around. We highly recommend the company as they are by far the most professional carpet cleaning company in the area.
Steven
Our cleaning company named Sparkling Carpets London is based and operates in Tooting. Our Carpet Cleaning services are available for booking 24/7 and our prices are more than reasonable. Book your first session with us today, we promise it will not be your last.
Our company uses a 5-step Carpet Cleaning method.
Step One – vacuuming. Prior to cleaning your carpet, our representative will vacuum it using our ultra modern vacuum cleaner. Thus, small rocks and sand particles will be eliminated from your carpet. Among other things, this step helps prevent carpet fraying.
Step Two – stain treatment. Sparkling Carpets London has learned through experience that the best way to ensure 100 percent stain elimination from carpets and area rugs is by pre-clean treating the stains. That is why our technician will pre-clean treat all stains and high traffic areas on your carpet using toxic-free cleaning products.
Step Three – deep steam cleaning. Our company uses the deep steam cleaning – hot water extraction method to conduct our Carpet Cleaning services. Leading carpet manufacturers in Tooting agree that the deep steam cleaning method is not only less harmful than dry cleaning, but it is also more efficient, too. Our technician will use our professional deep steam cleaning machine to clean your carpet. The results – perfectly clean carpet.
Step Four – deodorisation. Just like your clothes, your carpet, too, picks up smells and it should be deodorised from time to time to ensure a fresh and healthy indoor environment. That is why right after deep steam cleaning the carpet, our technician will deodorise it using environmentally friendly products.
Step Five – moisture extraction. Sparkling Carpets London knows that the client will want to use their carpet soon after the cleaning session has ended. That is why our representative will use a professional moisture extracting machine to remove up to 95 percent moisture from your carpet.
Step Six (optional) – application of fiber-protecting spray. Upon your request, our technician will apply the professional SCOTCHGUAR Protector. The spray creates a thin film on your carpet, rendering the fiber liquid-resistant. Please keep in mind that this step is not included in our general Carpet Cleaning session and it will cost a few extra pounds.
Our Carpet Cleaning services are proven to help extend the lifespan of the carpet as well as strengthen the carpet fiber. Do not let your carpets perish. Contact us and book our professional Carpet Cleaning services now. Sparkling Carpets London covers Tooting and we are available for booking throughout the week and also on bank holidays, too. Choose us, we guarantee perfect results.