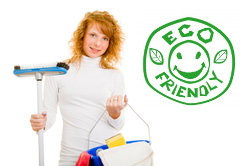 Sparkling Carpets is among the leaders on the market in supplying highly professional carpet and upholstery cleaning services all about London and Great London. We are relying only on highly trained and experienced employees. Our technicians are all Crime and Reference checked, fully insured and fully vetted. They are all friendly, highly motivated and skilled and their leading motive in the everyday work they are doing is to meet the customers requirement and to exceed their expectations.
Our Special Offers!
CARPET AND UPHOLSTERY CLEANING
Prices
Hallway/ Landing Carpet

from

£

4

Armchair

from

£

18

Bedroom Carpet

from

£

23

Living/ Dining Room Carpet

from

£

25

Two Seat Sofa

from

£

30

Three Seat Sofa

from

£

45

Flight of Stairs

from

£

25
Minimum call out charge £55
HOURLY BASED SERVICES
Prices
Domestic Cleaning

£20

/h

One Off Cleaning

£20

/h

Deep Cleaning

£20

/h
We are well specialised in providing a wide range of carpet, upholstery, rug, mattress and curtain cleaning services. All the equipment we are using is top of the brand set of professional machinery, combined with the highly efficient detergents we are supplying could guarantee the customer a stunning cleaning results. We are the customers best helping hand in the fight against the dirty carpets, the stains and the bacteria.
I had one of the best services ever! Your cleaning lady was nice and friendly. She was able to communicate in a proper manner which according to my experience is not common for all cleaning companies! Jennifer Davies, W2
The main goal of our Company is to provide you with a top class service on a very reasonable price. We have established local offices all around London, aiming to be as close as possible to our customers and to be able top react on their cleaning needs with no time.
Our Company works 7 days a week, including bank holidays, with prices that remain fixed and independent on the occasion.
If you have any cleaning queries, or you would like to set and arrangement with us, just give us a call at your best convenience and we will be glad to serve you!
Deep set dirt is efficiently removed;
Kills bacteria and germs;
No allergens;
Sanitises;
No greasy residue;
Helps regular cleaning maintenance procedures.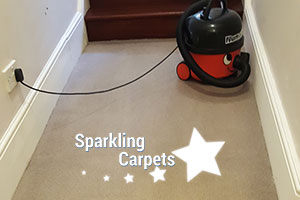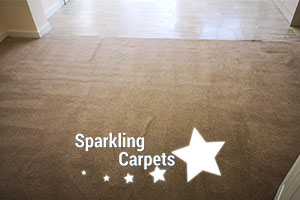 Improves the look of upholstery;
Makes the upholstery more durable in time;
Dirt is deeply cleaned;
Dust is extracted;
Allergens are removed.
Saves you time;
Gets rid of dirt, bacteria, grease, etc. efficiently;
Improves the look of furniture and interior parts;
Better air quality;
Deeply sanitized surfaces.
Fresher air in the room;
Dust and dirt are extracted effectively;
Protects the upholstery from future accumulating dust and dirt;
Restores the look of the items;
Promotes better sanitation in the room.
Deep extraction of dirt and dust;
Moisture extraction;
No allergens;
No grease;
Better air quality;
Easy maintenance;
No unpleasant odours.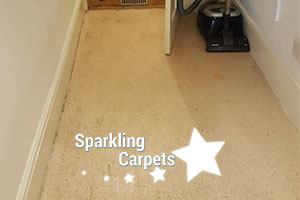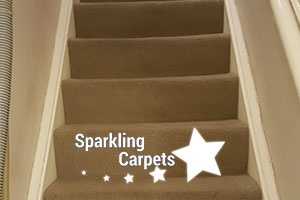 Carpet Cleaning North London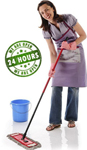 In a case that you need professional care for your carpet in the North part of London you can rely on Sparkling Carpet Cleaners. The latest machines and equipment will be used of well trained and experienced technicians in order to meet your expectations.
Carpet Cleaning North West London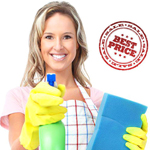 The express professional care that Sparkling Carpet Cleaners could provide for the residents of North West London will be applied from well trained teams that will do the impossible to get you rid of the stains and worn appearance of the carpet.
Carpet Cleaning South East London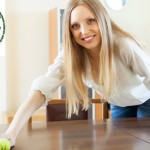 South east London area is covered by Sparkling Carpet Cleaners. Steam technology will be applied to fit your requirements and higher expectations. Only with the power of pure water you will find your soft floor refreshed.
Carpet Cleaning South West London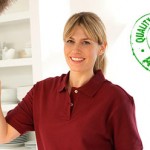 The eco- friendly non- toxic detergents that Sparkling Carpet Cleaners use for your soft floors protect them from colour lost or linen damage. All South West London area could have spotless carpets with bright colours.
Carpet Cleaning West London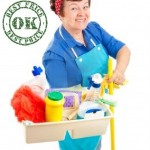 If you are living in West London and need professionally applied carpet cleaning you are at the right place. After the service you will be able to enjoy spotless soft floor with bright colours. You will be impressed with the new look of your carpet finding it like new.
This clean was really professional! The cleaning lady was on time, prepared with a the right equipment and there was no need to waste time in long explanations! I have a one bed flat and all I needed was just a general clean and this was the actual result. What really amazed me was that the lady cleaned also my oven deep and well from the inside. Bradley Ellis, NW6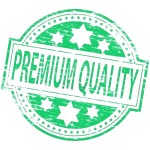 Sparkling Carpets Ltd.
Hiring Sparkling Carpet Cleaners you will have your carpet refreshed and without any stains. In the end of the Steam Cleaning technology that will be applied, your soft floor will be almost dry thanks to the latest modern equipment used for the job. We are ready to do what it takes in order to fit your expectations without hurting your budget. You can even provide the cleaning lady with a list of thing that you want to be done and she will cover them all.
Give us a call and our customer support agents will answer all your questions. The other way to get in touch with us is via e- mail: info@sparklingcarpets.co.uk
I bought my carpet 10 years ago and I had never had it professionally cleaned until last month. I read this article in my favourite newspaper in which the author said that a dirty carpet could contain more bacteria on a square inch than a restroom in a public place. So, without giving it another thought, I started looking for an affordable way to solve my dirty carpet problem. No sooner than I started browsing the web than I came across an ad of your company. I immediately booked your services because your company had the best reviews, and your services seemed inexpensive, too.

I had no idea how much dirt my carpet had absorbed. I swear, when your technician finished cleaning it, the carpet looked completely different. I had forgotten how bright its original colour was, really. Your technician not only eliminated every stain on my carpet, but also enhanced the original colour of the fiber. And the best part was that I didn't have to spend a ton of money for the service.

I intend to rely on your professional cleaning company again soon, because you completely transformed the appearance of my carpet and I am really thankful.
Having a lot of children automatically means having a big mess all over the house. We are talking about broken objects and water rings on the furniture. Dirt on the floors and carpets is a must. At first I tried to clean everything by myself but it didn't actually work out very well. The results were either worst stains or nothing at all. Maybe that's not my thing, I don't know. Then I decided to seek professional help.

I called two different companies before I called you. In the first case the smell they left behind wasn't something I wanted in my house, I guess I'm intolerable for some types of smells. So there came the second company's services. The problem there, was that the workers weren't very friendly and that's good enough for me to show them the door.

Then I found you! Thank God I finally found a carpet cleaning service in a company that has reasonable prices, well working staff and uses a lot of quality products in the battle of removing stains. I am so glad my friend Chelsea told me about you. I owe her big time. Who can even imagine that finding a good company like yours will take that much time and misfortunes. Better late than never, though. I am definitely sure I will be using your services in the future. You get everything done the best way possible and that fits perfectly in my schedule. – Alison
Your carpet cleaning services helped me a lot and are still helping me. My mother is really sick and she often drops things and oftentimes that results into stains all over the apartment. The hardest to clean are definitely the stained carpet areas. It is because when we bought them we didn't think of how we will be cleaning them, but "Look at this beautiful artwork. And on a carpet!". So the struggle began to get even more serious when I didn't have the time to do the house cleaning all by myself. I tried it a couple of times but failed miserably, because time really pressured me.

I called your company and I didn't expect much, to be honest. However, imagine my surprise when you got rid of all the stains from the kitchen carpet. Then I decided that it will be a totally reasonable idea to call you every few months to come and give me a hand with the carpet cleaning task. To be honest, maybe more often than planned. You obviously know what you're dealing with and the results are absolutely amazing.

I am more than happy to count on your services and I will definitely recommend you to my girls. From what I hear, carpet services around the neighborhood are very desirable thing, indeed. Also, prepare for my calls, because I surely will keep on using your best quality services for a really long time. – Jenna