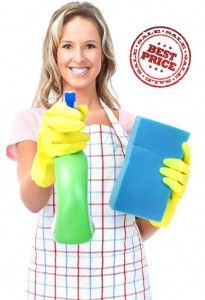 Many people think that carpets are an indispensable part of the interior and they contribute to the general and elegant vision of our homes. However, we should not take them for granted. As every other part of our home, whether it be a room, a piece of furniture or an item, carpets also need to be taken care of every once in a while. Did you know that carpets tend to act like giant filters? They can collect as much as nearly 5 times their own weight in grime.
Dirty carpets can deteriorate the air quality which will lead to serious health problems like various kinds of dust-related illnesses. Having this in mind, wouldn't you consider the idea of removing your carpets or would you rather look for professional assistance to get your carpets clean and fresh again?
To protect your family's and your wellness, you need to provide healthier breathing environment. For those of you who instantly think about replacing their carpets or removing them, we advise first to give our company a chance.
Carpet cleaning Price Brixton
CARPET AND UPHOLSTERY CLEANING
Prices
Hallway/ Landing Carpet

from

£

4

Armchair

from

£

18

Bedroom Carpet

from

£

23

Living/ Dining Room Carpet

from

£

25

Two Seat Sofa

from

£

30

Three Seat Sofa

from

£

45

Flight of Stairs

from

£

25
Minimum call out charge £48
With a long-standing experience in the carpet cleaning field, we serve both private homeowners and business contractors. We make use of only high-class carpet cleaning machines and equipment of Brixton manufacture which make it easier for us to give the best we are capable of and reach the highest standards followed by the highest results possible. When it comes to professional carpet care in Brixton, we are confident in the excellence of our service.
Over the years we have used many carpet cleaning services. None of them could provide us with the service we paid for till we came across your company. We loved how quickly yet efficiently your technicians worked and managed to remove the stains with one blow. Our carpets are looking fantastic now.
Christine
We value ourselves for the carpet cleaning service we designed and over the years we have been working really hard to work out successful strategies and methods in order to prolong the lifespan of your carpets, regardless of their type or size.
Not only will we remove all accumulated soil, pet hair, dust mites, bacteria, dead skin cells and many other impurities but we will also improve the overall appearance of the carpet as well.
If you are wondering whether we are the right choice in Brixton for you, let us tell you more about what makes us stand out from the crowd.
For the peace of your mind, we employ only knowledgeable and qualified technicians who undergo extensive training courses
Unlike many other companies in Brixton, we are willing to undertake emergency or short-notice appointments
For your convenience, we are happy to inform you that our carpet cleaning services are customisable and flexible with working dates and hours
When we arrive on site, we will apply stain and odour deep treatment to ensure excellent results
We guarantee fast drying time
We endeavour to provide you with reliable and efficient cleaning solutions which will deep clean your carpets. Thanks to the super advanced cleaning equipment of our expert technicians, they will reduce the spread of germs and the effects of wear, making your carpet look brand spanking new again. Put your place in their skills and they can restore the natural, clean and fresh condition of the carpet.
Let us protect your carpet investment
There is no need to look any further for a professional carpet cleaning because we are right here in Brixton waiting to preserve the life of your carpeting. The good news is that you do not have to pay a pretty penny to have a perfectly clean carpet.
Do not waste more precious time because the longer you procrastinate, the dirtier your carpets get. You can reach us by a phone or via email. Our consultants will respond within no time at all. We are looking forward to helping you with any carpet cleaning issues over the course of the week.